This is not a full-featured online shopping experience, simply an opportunity to support my work, and Sea Watch Foundation by purchasing Wildlife Slideshows (as MP4 files or on DVD) and photopacks (mainly from my cruising).
I also have Dolphin Films, the Dolphin Dreamtime visualisation and relaxation CD, and adult and children's books by Dr Horace Dobbs, also available digitally. To purchase, make a careful note of exactly what you would like (including, if DVD, whether PAL or NSTC format), add up the cost and use PayPal to send me an order. Please list exactly would you would like in the notes before sending money or email me if you have any questions first… [email protected]
---
Unique dolphin films by the late Dr Horace Dobbs
NEW! I now have the sole rights (outside of his family) to show and sell the ground-breaking documentary films by Dr Horace Dobbs as well as the Dolphin Dreamtime visualisation and relaxation CD. The films explore the human-dolphin bond and the amazing intelligence and empathy of four different solitary bottlenose dolphins.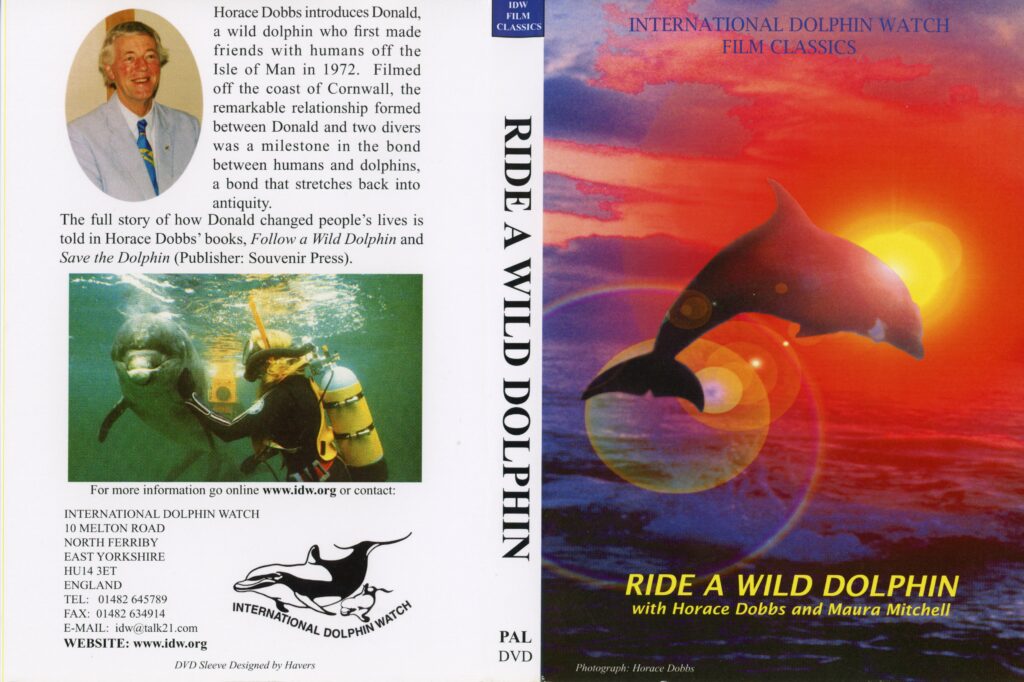 Ride a Wild Dolphin explores the remarkable relationship formed between the wild dolphin Donald and two divers off Cornwall. This was a milestone in our understanding of a bond which stretches back into antiquity and began in the waters around the Isle of Man in 1972. (1978)
A Closer Encounter: When Two Minds Meet tells the story of how Horace set out to understand the mind of Jean Louis in the treacherous waters of the Bay of Lost Souls in Brittany, France and learns that the dolphin is also studying him!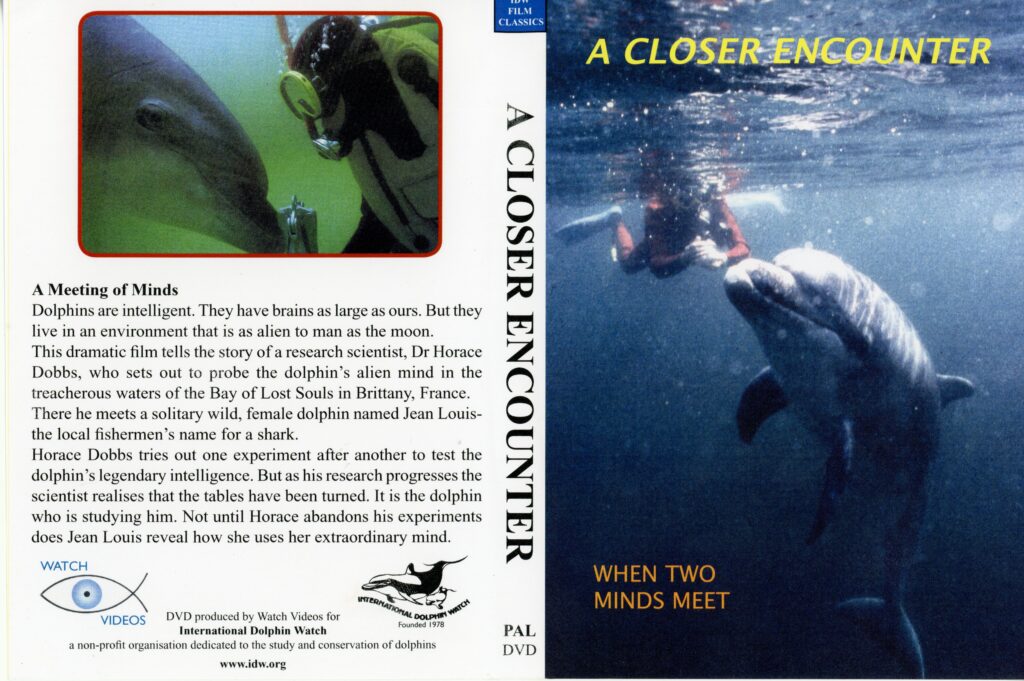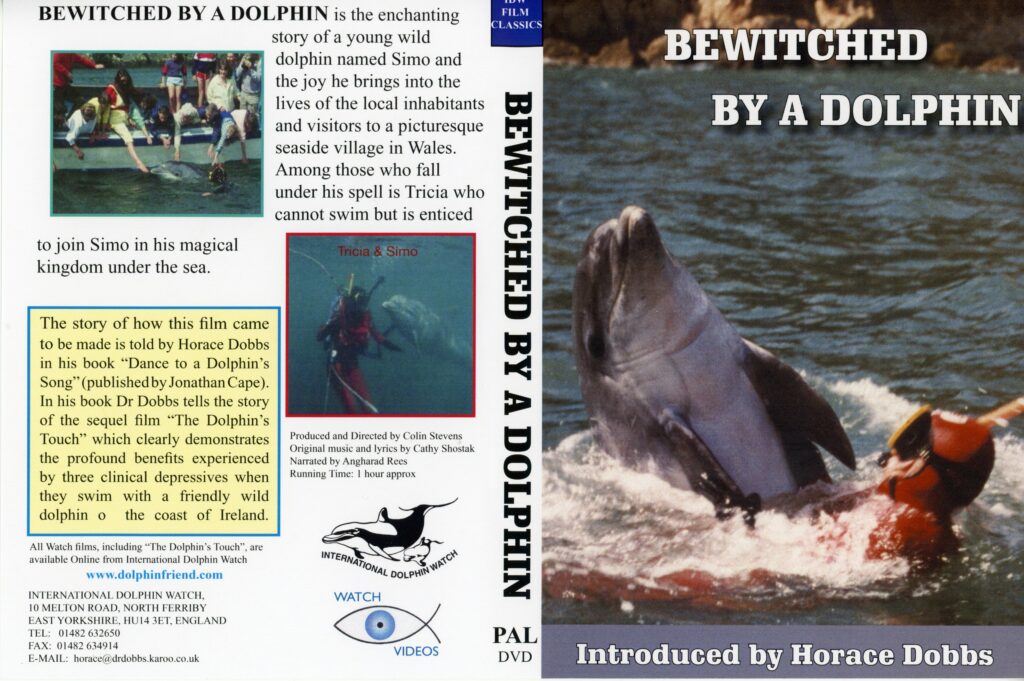 Bewitched by a Dolphin is the enchanting story of Simo and the joy he brings to locals and visitors in the picturesque seaside village of Solva in Wales. His new friend Tricia can't swim but with Horace's help she overcomes her fear and enters Simo's ocean world. (1986)
The Dolphin's Touch shows how Horace introduces three clinically depressed people to the wild dolphin Fungie, in Dingle Bay, County Kerry, Republic of Ireland. This highly acclaimed TV film set the world talking about Operation Sunflower and dolphin therapy.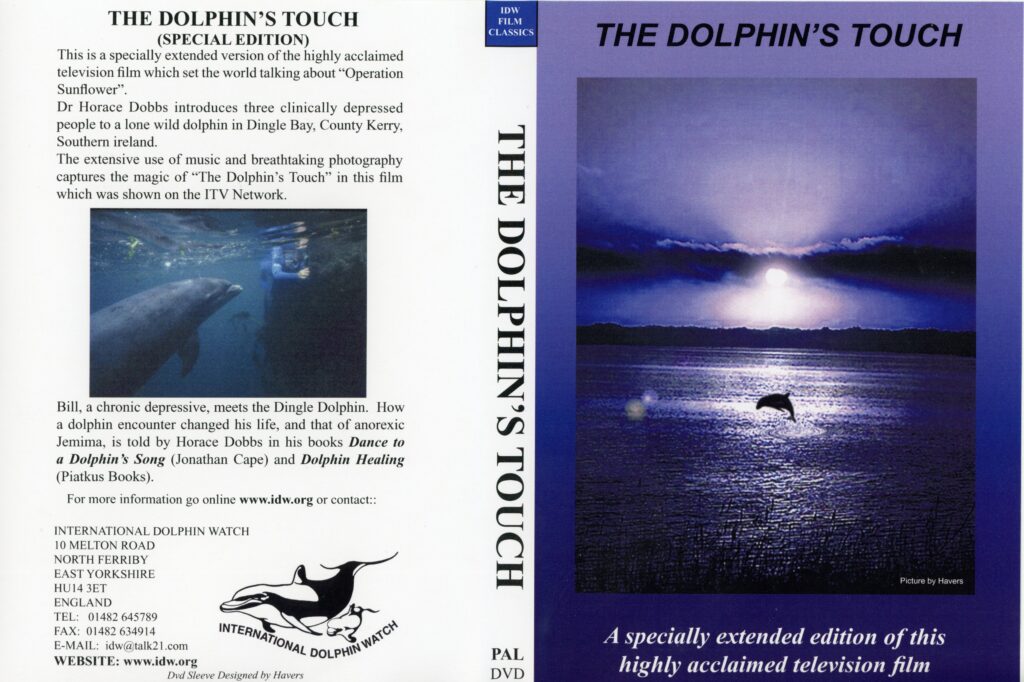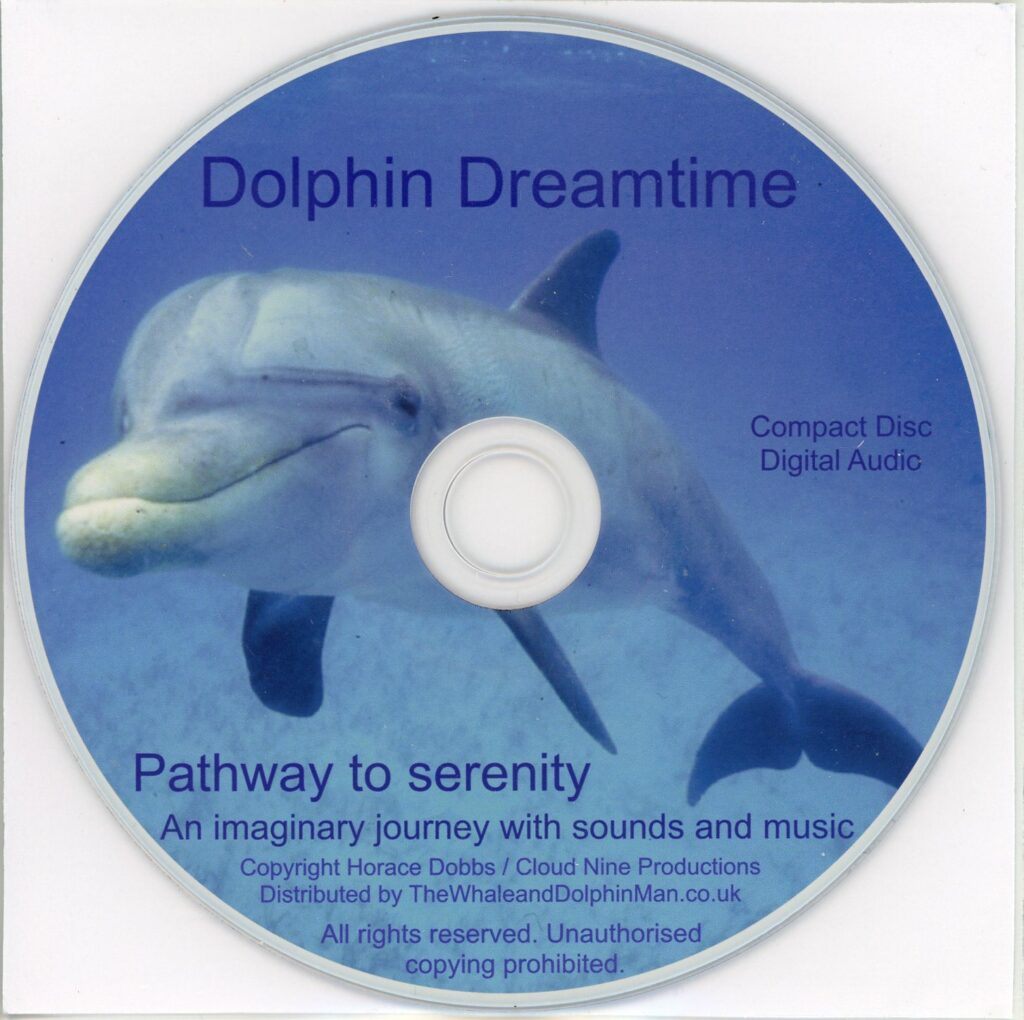 Dolphin Dreamtime CD is a visualisation and composition by Taranath Andre with soothing and relaxing music and natural ocean and dolphin sounds. One track is just the music and sounds, the other includes a visualisation during which you are talked through a journey into relaxation via a tropical garden and an ocean swim with wild and free dolphins. Each track is around 30 minutes.
NEW! In Cruising, Diving and Dolphins we join Dr Horace Dobbs for a lively and entertaining interview onboard a cruise ship, including clips from his prize-winning films. The research scientist, author, film-maker, broadcaster and underwater explorer will take you on gripping series of underwater adventures and share the joy and spiritual uplift of his dolphin encounters.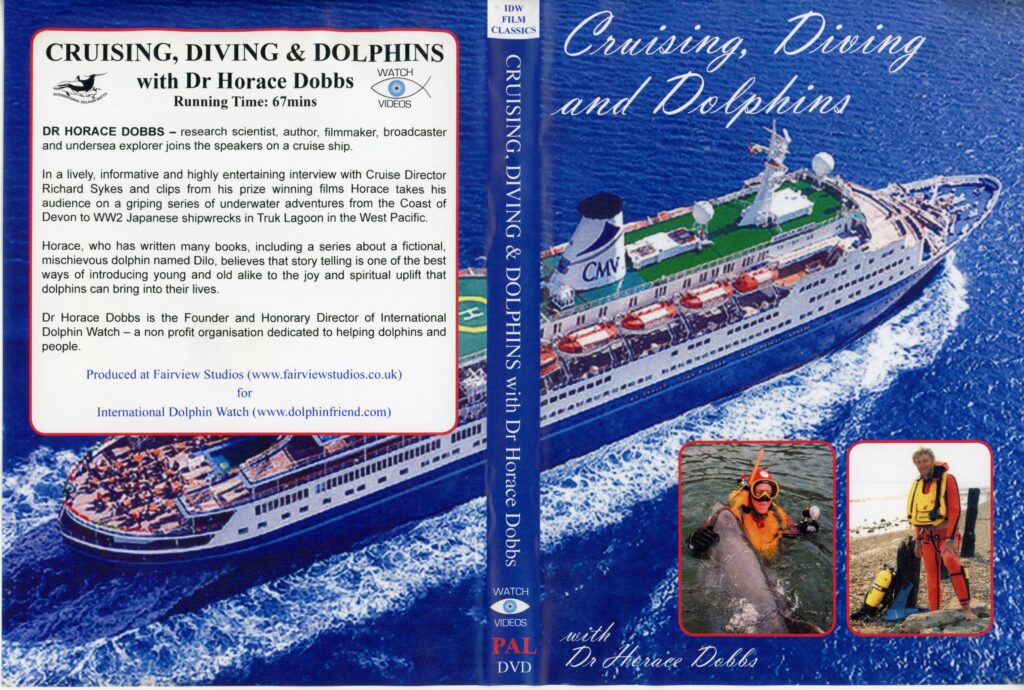 Currently (as of December 2022) these are only available as MP4 files and will be sent to you via WeTransfer. The cost is £10 (Approximately US$ 12.50)
Special Offer – Save £20!
Why not buy the set of all 5 films and the Dolphin Dreamtime visualisation and relaxation sound tracks for just £40!
---
All CDs/DVDs are just £15 and PAL (UK format only) including UK postage. Overseas physical shipments are only now available by special request, please email for details. Digital downloads can be ordered as above.
How to order
TO ORDER MP4/CDs/DVDs, log in and pay with PayPal, using this link paypal.me/RobinPetch provide your name and address and specify which MP4/CD/DVD titles you wish to purchase and the DVD format: PAL (UK, Europe, Australia, New Zealand) or NTSC (USA, Canada) in the notes. The cost includes p&p and a 20% donation to the Sea Watch Foundation.
If you would prefer to pay by credit card, please email the full details and costs of your order to me at [email protected] and I will invoice you to the email you provide.
* Payments are taken in £ sterling so US Dollar prices are approximate and offered as guidance only as the cost will depend on your bank's exchange rate, fees and charges on the day.
---
Buy our book!
Click on the title to preview or buy "Yorkshire's Whales Dolphins and Porpoises" from the Blurb.co.uk website.
Although this is about our encounters on the Yorkshire Coast it features species found around the British coast and elsewhere in the world and contains useful ID and watching tips.
---
IN PRODUCTION! A DVD of stunning wildlife photographs taken during my cruises all over the world. Whales, dolphins, porpoises, turtles, seabirds, flying fish and more! Keep checking back!