Welcome from TheWhaleandDolphinMan!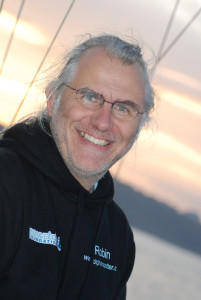 As this new site develops you will learn more about my work as a cetacean naturalist, wildlife and whale watching boat skipper and presenter, speaker and trainer.
You will learn more about the study and protection of whales and dolphins in the UK, the work of Sea Watch Foundation, the Dolphinspotter project and how to enjoy wildlife and whale watching trips with Whitby Whale Watching off the beautiful Yorkshire Coast.
You can now book me for entertaining and educational whale and dolphin or marine conservation talks and/or training for your group or society. Costs start at £75 plus travel expenses.
Click on the title to preview or buy our book, "Yorkshire's Whales Dolphins and Porpoises" from the Blurb.co.uk website.
Sightings Reports, from the "Grecian Odyssey" cruise on Saga Pearl II, Black Watch Carribean to Southampton Dec 2015, and World Cruise Southampton-Sydney and Sydney-Southampton are available from the Reports & Newsletters page.
COMING SOON! Illustrated Sightings Reports from Viking Star "In the Wake of the Vikings" Oct 2016, Voyager "Beyond Ceylon" & "Yuletide in East Asia" Nov/Dec 2016 & Jan 2017 and Marco Polo "Amazon Adventure" Jan/Feb 2017.
IN PRODUCTION! A DVD of stunning wildlife photographs taken during my cruises. Whales, dolphins, porpoises, turtles, seabirds, flying fish and more! Also, a DVD of photographs taken during our recent "Amazon Adventure" on Marco Polo. This is based on my final "wildlife round-up" talk with additional scenic shots to help tell the story. Keep checking back!
Please support the work of the Sea Watch Foundation by making a donation to help study and protect whales, dolphins and porpoises in UK waters.

   
If you can't find what you are looking for, log on to my original, sister, site www.dolphinspotter.co.uk but please come back soon.